The Central Point of the Gift Collection
Already in the first days of the refugee crisis caused by the war in Ukraine, a donation collection point was established on the premises of the MTP Poznań Expo. The warehouse located in Hall 4 was run by the charity Caritas Poznań in cooperation with the Polish Scouting Association, the Polish Scouting Association, Grupa MTP, the In_Spire Foundation and the City of Poznań.
The Central Donation Point collected, segregated, made available on the spot and sent to Ukraine, inter alia, medical supplies, clothing, bedding and blankets, baby products, and long-term food.   
The gifts directed to the warehouse came from private persons from Wielkopolska, from companies and institutions from Poland, as well as from companies and communes from all over Europe.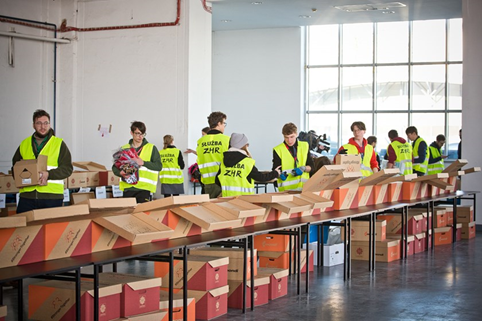 The gifts were given to refugees arriving in Poznań and Wielkopolska Region. The parcels prepared by the warehouse also went to temporary accommodation establishments and points on the Polish-Ukrainian border. A large part of the donation in the form of organised transports was sent with humanitarian aid directly to Ukraine.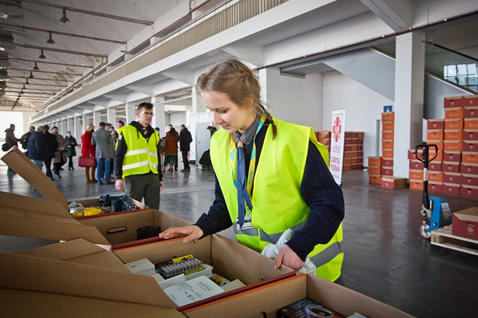 On 31.03.22 the point ended its operation. Its activity would not be possible without the huge commitment and dedication of volunteers − private individuals, pupils, students, teachers, scouts, clergymen, employees of offices, foundations and private companies. Thank you!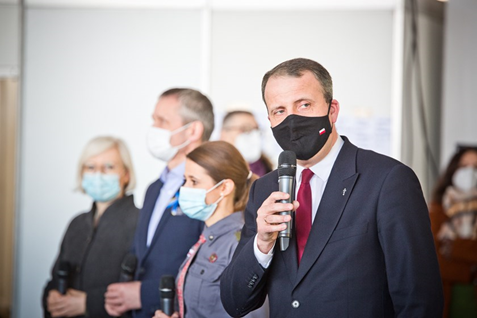 − I would like to thank the citizens of Poznań and non-governmental organisations, all employees of the city government, the City Hall, municipal units and municipal companies, headed by Grupa MTP, for their heart and enormous help − thanked Mariusz Wiśniewski, Deputy Mayor of Poznań.
Summing up the very intense period of operation of the Central Point of Collection of Donations, Iwona Kasprzak, President of the In_Spire Foundation emphasises the humanitarian dimension of the aid, the positive response of all announced charity initiatives, as well as the solidarity and kindness of Poles towards Ukrainians.