Luci Puttrich, Minister of Federal and European Affairs of the Federal State of Hesse visited Poznań to discuss the issue of the migration crisis in Wielkopolska Region.
The minister paid a visit to MTP Poznań Expo fairgrounds, where first aid is provided to refugees arriving in Wielkopolska.
The meeting with the delegation from Hesse was attended, among others, by Deputy Governor of Wielkopolska Aneta Niestrawska, Paulina Stochrzałek, Member of the Board of the Wielkopolska Province, Mariusz Wiśniewski, Deputy Mayor of the City of Poznań and the boards of Grupa MTP and the In_Spire Foundation. The Minister visited the Reception Point in Hall 2, the temporary stay in Halls 7 and 7A and the central collection point in Hall 4.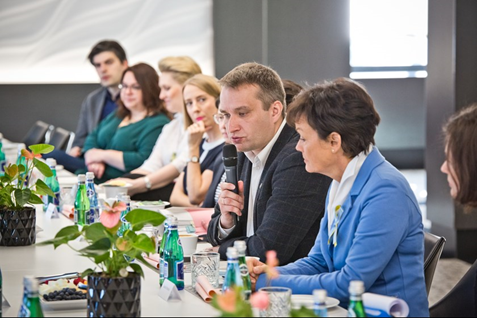 The State of Hesse, which has been a partner region of the Wielkopolska Province since 2000, offered the treatment of sick children and injured children from Ukraine in Hessian hospitals and trauma centers. − Our Polish friends are directly affected by the war in Ukraine -−Puttrich said during her trip to Poland. Over the last 4 weeks, 2.2 million people from Ukraine, fleeing Russian aggression, have already arrived in Poland. − We, Hesse, know from our own experience that it is a great effort. The visit is therefore an expression of our respect and at the same time a signal of solidarity − Puttrich emphasised.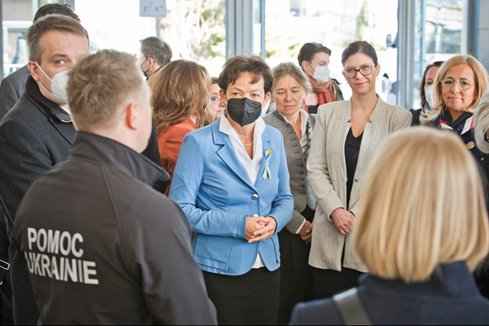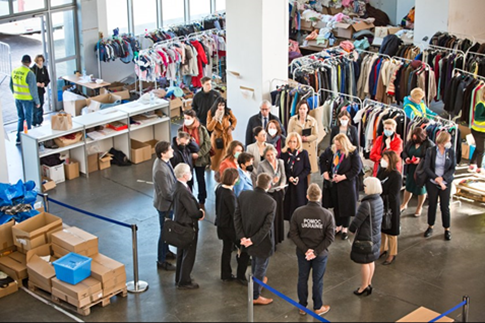 Miss World visit
Beauty hand in hand with Good! Points for refugees from Ukraine on MTP Poznań Expo fairgrounds were visited by our Miss Polonia Karolina Bielawska, who in the 70th final of the competition became the most beautiful woman in the world − Miss World 2021.
Karolina Bielawska gives her support to refugees and volunteers at the Central Donation Point for Ukraine, at the Reception Point and in the Arena, where temporary accommodation is provided.