Fundraising to help refugees
At fairs organized by Grupa MTP, volunteers raise money for refugees from Ukraine.
Fundraising with Caritas at the Educational Fair and Book Fair - to help Ukraine. The collected funds will contribute to the goal of purchasing beds in Caritas centers in Greater Poland, where refugees from Ukraine are staying, as well as the purchase of food. This is a great merit of the volunteers, whom we thank very much!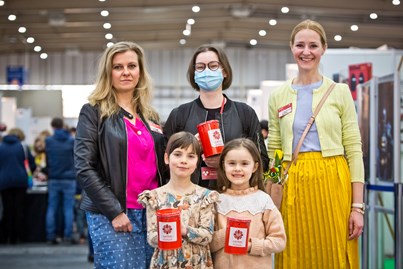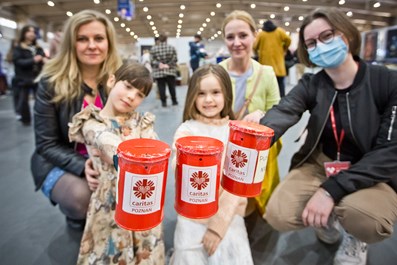 During the Fair of Polish Wines and Vineyards, we encouraged all visitors, exhibitors and Poznań residents to raise money for refugees from Ukraine. A surprise waited for all the supporters - each payment over PLN 10 was awarded with a unique calendar by a photographer from Poznań, Szymon Brodziak. The calendar was created for the 100th anniversary of the Poznań International Fair. There was a choice of a book or wall version.