Cultural activities for refugees
The war trauma with which refugees from Ukraine arrive means that many of them, despite the great kindness and help from Poles, cannot cope with the new reality. It is important in these difficult moments to provide especially children with conditions in which they will feel safe and forget about the experiences of the last weeks, at least for a moment.
The In_Spire Foundation, in cooperation with Partners, launched a number of cultural and animation activities.
Children's corners have been created at the reception desk and temporary accommodation places. Corners equipped by IKEA with the support of students of the University of Arts in Poznań help the youngest to forget about the events of the last few days, at least for a moment. These moments of fun are priceless for them.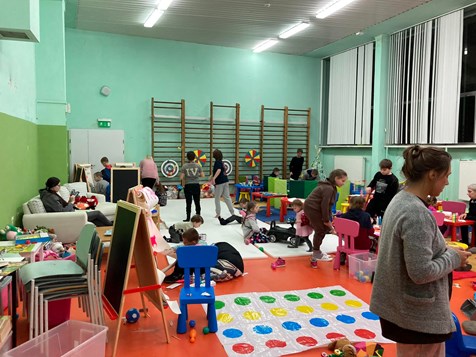 The In_Spire Foundation was also involved in the project during the Poznań Book Fair − an exhibition of artworks made by the students of
SOSW for Blind Children in Owińska. The exhibition consists of illustrations by children to the works of Fr. Jan Twardowski and Joanna Papuzińska.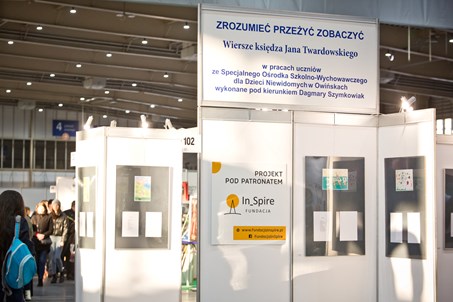 On 22 March, the first screening of the travelling cinema for children and adults took place.
Ferment Kolektiv, our Foundation and Grupa MTP worked on the project. Film screenings for children and their parents from Ukraine are presented − translated into Ukrainian.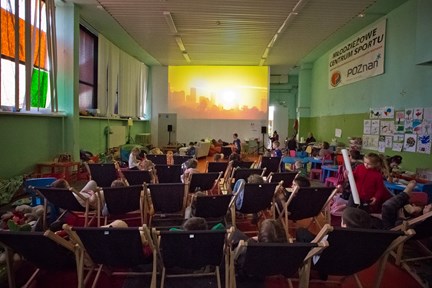 The accommodation facilities also hosted theatrical performances and animations for children.
Such actions were taken by, among others The Orange Foundation, which prepared games with animators for Ukrainian children, as well as volunteers from Chata Polska, who not only brought toys to the children's corners, but also spent time playing with the children.